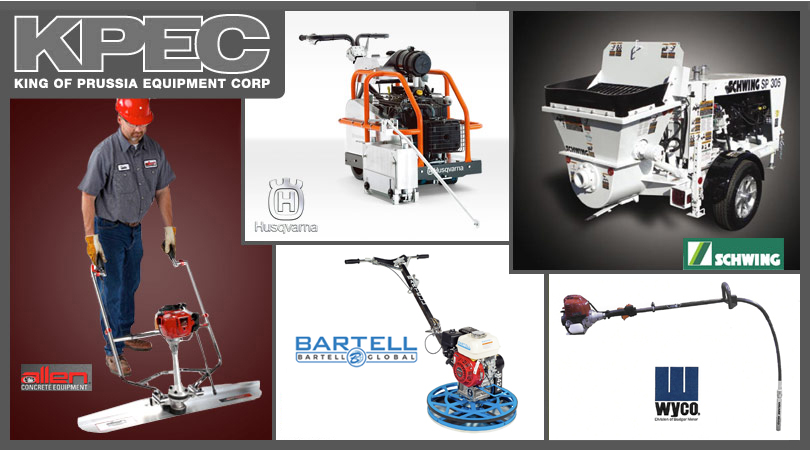 At
King of Prussia Equipment Corp.
, high-quality products and exceptional customer service are the hallmarks of our success. As a regional leader in sales and rentals of concrete-related equipment, KPEC is unparalleled in giving customers what they need: quick turn-around, full customer-support services and easy access to the finest equipment from the industry's most respected manufacturers. With an inventory of more than $250,000 in equipment and spare parts, KPEC is at-the-ready to meet its customers' time-driven needs. And, if a product isn't on the shelf, most parts can be shipped the next day. Please conatct KPEC today and let us know how we may be of service to you.


KPEC offers expert
technical and mechanical
support daily, from
7AM-5:30PM.
Click here for more
.



Our monthly specials
are a great way for you
to pick up quality used
equipment.
Click here
to see whats available.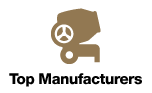 We carry equipment
from top industry
manufacturers.
Click here
to see all
the brands we offer.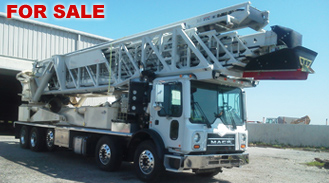 New Product Line!
KPEC is a proud authorized dealer from Maine To Maryland
of Loop Belt Truck Mounted Telescoping Conveyors
All tubular steel welded construction. Each section is a welded box lattice frame designed and proportioned to carry the loads applied to it. This results in a lighter structure with a high strength to weight ratio and greater stiffness than aluminum structures. Loop Belt conveyors are supported by fully U-troughed rollers for increased capacity and cleanliness. Base section frame is designed with offset lower chord members to provide for clearance to conventional truck cab in the road transport position.
© 2013 • King of Prussia Equipment Corp • 111 East Church Road • King of Prussia, PA 19406 • P: 610.265.1036